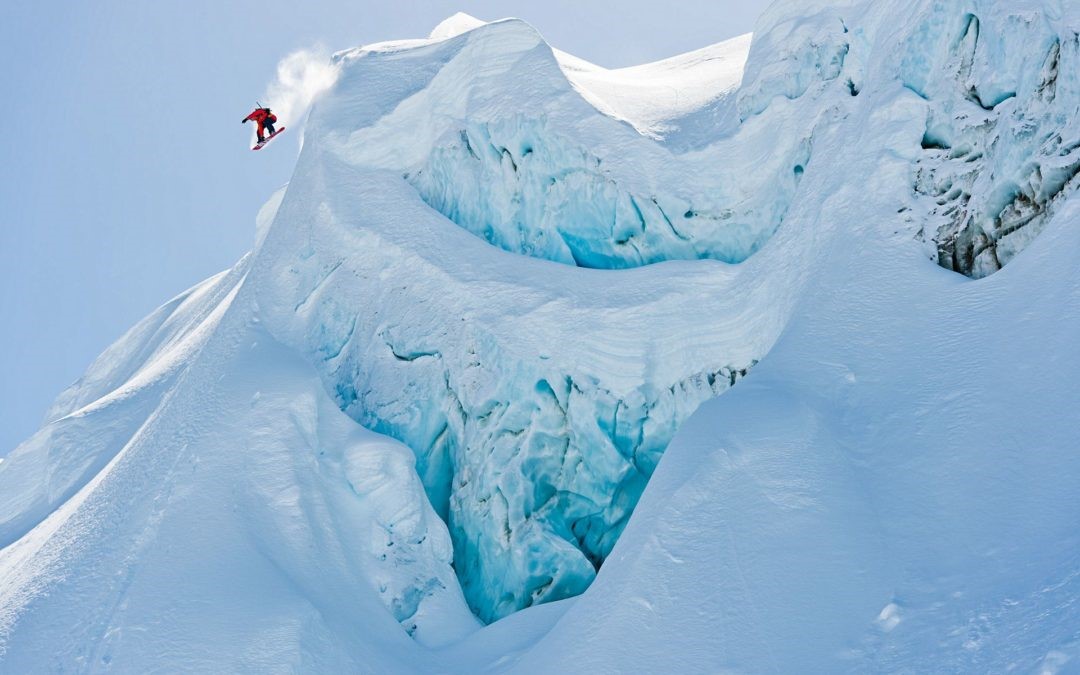 Are you searching for a little bit of magic when it comes to snowboarding activities? If yes, then you definitely need to read this article on the top 3 snowboarding destinations. The 3 destinations are the best overall snowboarding resorts you will find according to snowboarding professionals and websites. These resorts or destinations offer something new and exciting activities to all levels whether you're a kid, adult, beginner, or professional.
However, before you dive into these amazing snowboarding destinations, it is essential that you must know the basics about snowboarding and how to get fit or prepare for this breathtaking vacation. Once you're equipped with the appropriate snowboarding gear and your body is set for a snowy adventure, these places will never disappoint you.
According to the author of "Where to Ski and Snowboard", the perfect ski trip starts with choosing the right resort. Hence, the top snowboarding destinations are Whistler/Blackcomb, Canada; Verbier, Switzerland; and Mammoth Mountain, USA.
Whistler Blackcomb, Canada
Whistler Blackcomb is one of the best snowboarding spots for professional snowboarder Leslie Glenn. This snowboarding destination offers more than just a mountain destination. It has a wide array of options for all levels combining breathtaking scenery and electrifying descents. Whistler Blackcomb is composed of 2 mountains with enough terrain for several activities and adventures.
The Village at this exquisite snowboarding destination is demarcated by its vivacious town with casual après fare and fine dining. Once you arrive at this place, you'll realize that it's a massive area that will leave you in awe. It is boosted with amazing restaurants, bars, cafes, shops, as wells as, a one-of-a-kind aprés nightlife.
If you like to explore the fun-filled mountains, chill and relax in patios, or a leisurely stroll along the walkways of the magnificently-designed resort or village, the Whistler Blackcomb is the perfect place for you.
Après and Nightlife
When it comes to après and nightlife, the Whistler Blackcomb offers 3 incredible options such as the Garibaldi Lift Co. Bar & Grill, Dusty's Bar & BBQ, and Merlin's Bar & Grill.
Garibaldi Lift Co. Bar & Grill (The GLC)
This bar & grill is ranked as one of the best après bars in North America by SKI Magazine. Because of its classy lounge-style restaurant, it is known to be one of the best places for groups to hang out. The lounge bar blisses its location just above the building of the Whistler Gondola and you'll be able to watch skiers as they ski down the slopes.
The Garibaldi Lift Co. Bar & Grill offers a spectacular view of the bike park's amazing GLC drops which is considered a trio of cliff drops with a patio at the end. Thus, it is a perfect place for those who love to view amazing bail from skiers and riders, telling tall tales, and enjoying bottles of beer. The GLC opens at 11:00 A.M. and is family friendly until 10:00 P.M.
The club, restaurant, and lounge at the GLC are fully furnished, designed, and decorated with subtle organic. It includes rich wood tables, earth-tone upholstery and floors, floor-to-ceiling windows, stone hearth, wide mountain-facing patio, wide interior stone fireplace, and numerous large mountain-facing patios.
Dusty's Bar & BB
The Dusty's Bar & BBQ is well-known for its location during the 2010 Olympic downhill skis. The place offers delicious food, exciting live shows, legendary après, and the best Caesar. Just like the Garibaldi Lift Co. Bar & Grill, Dusty's is open daily from 11:00 A.M. until late. If you're curious about the design and décor of the place, it includes wide garage door style windows that can be rolled up during summer, antique mountain décor, an outdoor fireplace at the upper deck, a comfy interior fireplace, golden wood furniture, and Whistler's largest and brightest patios.
Merlin's Bar & Grill
Despite the amazing bars and restaurants offered by the Blackcomb Mountain, Merlin's Bar & Grill is beginning to gain its title as one of the most famous party venues in the area. It is situated at the bottom of the Blackcomb Mountain. It inculcates the spirited vibe of the traditional free-of-fun-depriving-chaperones room party.
Merlin's Bar & Grill is said to be the home of Hairfarmers, the local rockers in the area. It offers on-the-top flowing brews and mouth-watering mountain-high nachos. The bar & grill is open every day from 11:30 A.M. until late. As for its design and décor, it is composed of an upstairs mezzanine, suspended gondola-car DJ station, live music stage with complete electrical hookups, wall-to-wall windows, and wide outdoor patios.
Aside from the 3 famous bar & grills, there are other dining areas you can visit, these are:
Christine's
Steeps Grill
21 Steps Kitchen & Bar
Alta Bistro
Araxi Restaurant + Oyster Bar
Aura Restaurant
Bar Oso
If you're looking for adventure, the Whistler Blackcomb has it covered. Below are the activities this exquisite destination can offer.
Peak 2 Peak Gondola
Peak 2 Peak Gondola is the highest and longest lift in the world. It was primarily built to cater to snowboarders, skiers, and sightseers alike. This highest Gondola joins Blackcomb and Whistler mountains making it accessible for you to visit the 2 mountains.  It is an awe-inspiring 4.4-kilometer journey that will definitely make your day. It even attained 3 titles, namely:
World's Longest Continuous Lift System
World's Highest Lift of its Kind
World's Longest Unsupported Span for a Lift of this Kind
Whistler Heli-Skiing
The 432,000 acres of big and classic mountain terrain includes 475 runs and 173 glaciers making it 50 times the size of this snowboarding destination.
The Whistler Heli-Skiing offers 4 different packages such as:
Semi-Private Packages – include 6 runs
Ultimate Excursion – 6 runs and available to experts only
Elite Adventure – 4 runs and available to advanced and expert skiers
Classic Experience – 3 runs and available to solid intermediate and advanced skiers
Click the link for more information
Other Adventurous Activities
Backcountry Skiing
Audain Art Museum
Coca-Cola® Tube Park
Dog Sledding
Free Mountain Tours
Fresh Tracks Mountain Top Breakfast
GMC Race Centre
Helicopter Sightseeing Tours
Magic Castle and Tree Fort
Mountain Top Fondue Snowcat Tour
Nintendo ® Gaming Lounges
Squamish Lil'Wat Cultural Centre
Scandinave Spa Whistler
Snowmobile Tours
Snowshoe Tours
Village Stroll
Whistler Blackcomb Fire and Ice
Christmas in Whistler
Whistler Sliding Centre
Whistler Tasting Tours
Ziptrek Ecotours
Summer Activities
Whistler Blackcomb seeks to give every guest a wonderful and amazing trip even though it is off-season. Hence, there are still numerous activities you can do in case you can't visit the place during winter. Below are the summer activities offered by this superb snowboard destination:
Alpine Hiking
Peak Suspension Bridge
Bear Viewing Tour
Geology & Ecology Tours
Mountain Top Summer Feast
Ziptrek Ecotours
Whistler Mountain Bike Park
Alpine Photography Tour
ATV Tours
Side by Side Utility Vehicles
River Rafting
Whistler Golf
If you're interested to visit the place, you can search and book a trip by clicking the link.
Verbier, Switzerland
Verbier wasn't all that before; today, it's now a go-to place if you want to ski and experience the best. It has a specular chalet-style architecture, boastful nightlife, unbelievable ski terrain, and implausible mountain views
With its amazing bars and restaurants, superb accommodation, and international clienteles, Verbier is definitely a great place. It is bordered by Italy to the south and France to its west. It will normally take you a 2-hour drive from the Geneva airport. If you don't want to commute or travel via car, you can also take the train directly from the airport. From the airport, just take the train to Le Chable. After which, you can take the gondola to reach Verbier.
Skiing and Snowboarding
Verbier is a paradise for skiers and snowboarders. There are even professionals who settle in this area so as to profit from freestyle skiing and abundant steep slopes. It is considered as the go-to resort of the "Four Valleys" ski area which includes Nendaz, Veysonnaz, and Thyon. Combined, the area can offer over 93 ski lifts and 410 kilometers of ski runs. The ski and snowboarding season usually runs from the 2nd week of December to April. During these months, snow is guaranteed because of the glaciers and high altitude. Thus, it is considered as the primordial "off-piste" resorts in the Alps.
Just like the Whistler Blackcomb, Verbier offers great heli-skiing programs. The area near the Mont Gele is recommended for beginners. For those who want to experience and indulge yourself to something new, you can check out the cable car.
Below are the suggested areas to visit depending on your level of expertise:
Intermediate – best place is Bruson since there are fewer crowds
Expert or Advanced – ideal place is Val de Bagnes
Confident Off-Piste – try to explore the terrain in the areas of Chassoure and Mont-Gele
Aside from ski and snowboard trails, Verbier has a fantastic snowpark. It is situated at the La Chux and includes corners, jumps, and rails.
Other Activities
The famous Xtreme Verbier is the most esteemed and extreme snowboarding and skiing contest held on the renowned Bec des Rosses mountain. It is held annually in the month of March. Aside from Xtreme Verbier, this snowboarding destination is home to the famous classical music festival of international acclaim Verbier Festival. The Grand Concours Hippique horse show and Grand Raid Cristalp mountain biking competition are also held in Verbier
Adrenaline Snowshoeing
If you're not a fan of festivals and museums, Verbier gives you the opportunity to explore the stunning natural scenery of the 4 Valleys. The Adrenaline Snowshoeing is not just a mere ski school because there are instructors experienced in a wide range of winter events. The instructors are fully conversant in English and other languages. They are also highly qualified on the different winter sports like skiing or snowboarding.
Heli-Skiing
Same with Whistler Blackcomb, Verbier offers Heli-Skiing. The best part about this adventure is that you're skiing in the Swiss Alps. It also includes flights to several fabulous mountain peaks making it one of the most unforgettable adventures in your trip. Verbier's Heli-Skiing lets you descent over 3000 meters through the grandiose mountain terrain which the Swiss Alps has to offer.
Although the main activities in this tourist destination are snowboarding and course skiing, there are also other activities like:
Riding in a husky sleigh
Sledding
Snowshoe walks
Center Sportif – ice skating, ice hockey, snow and ice karting, squash, and swimming
Gym – boxercise, spin, yoga, pilates
Centre Culturel du Hameau
Local Golf Club
Mini-golf, tennis, boules, wall climbing, and more
Chilali Massage
Après Ski Fitness Sessions
Treetop Adventure Course
Escape Room Emporium
Crans-Montana (7 Day Cycling Package)
Restaurants and Nightlife
Verbier has a broad range of restaurants serving traditional Swiss dishes and other types of menu. The most famous Swiss restaurants that serve mouthwatering dishes are La Chamois, Relais Des Neige, Le Currie, La Channe, and Le Caveau. If you want to experience fine dining, you can try The W Hotel, La Grange, Cordee Des Alps, and Nomad Sushi Lounge. For great pizza, you can check out Al Capone.
If you're searching for a great nightlife experience, Verbier offers several late night options such as the Farm Club, Twin Peaks, and the Etoile Rouge.
Traveling to Verbier
Sion is the nearest airport to reach Verbier and it normally takes you an hour. However, do note that Sion is not the main airport from international destinations. Thus, if you're coming from an international destination, Geneva is the airport of choice. It will take you about a 2 hour drive.
For additional information on how to reach Verbier, just click the link.
Mammoth Mountain, USA
The most famous four-season resort and playground in California is the Mammoth Mountain. Situated in Mammoth Lakes, California, it has a summit of 11,053 feet above sea level. The Eastern Sierra allows adventurers and other guests to experience unlimited recreation and picturesque beauty, no matter what season it is. However, this four-season resort and playground is prominent for its snowboarding and skiing services, programs, or activities. It offers a fabulous snowfall to let anyone experience what it feels like to play and enjoy in a perfect winter playground.
How To Get There
Tourists, adventurers, and other guests will have to experience the 3-hour (Reno, Nevada) or 5-hour drive trip (Los Angeles) before reaching Mammoth Mountain. For more information on how to get to this snowboard destination, just click the link.
Snowboard & Ski
Whether it's your first time or you're planning to take your skills to the next level, the snowboard and ski instructors of this resort will guide you through the process. You can either master the skill or simply learn the basics in just 2.5 hours. The snowboard and ski lessons are available in private or with a group. If you're the type of person who wants to be taught with the absence of a group, you can do so. However, it will be a bit costly.
Snowmobile Adventures
This snowboard destination will take you to the scenic sights of the High Sierra onboard a snowmobile. Guided excursions are available so you can see the massive meadows and explore the tree-lined trails. The 1.5 or 3-hour adventure tour will definitely make your day since it is really a one-of-a-kind experience.
Woolly's Tube Park & Snow Play
If you're not up for a hike, you can try out the Woolly's Tube Park & Snow Play. All you need to do is to catch a lift to the top then descend the groomed lanes as fast as you can onboard a high-speed snow tube. It is considered as one of the all-time favorites, whether you're a kid, adult, student, or professional.
Aside from the groomed lanes, Woolly's Tube Park & Snow Play has a huge snow play, snack bar, and heated deck where you can relax, bond, or chill with hot cocoa and other adult beverages.
Cross-Country Skiing and Snowshoeing
This activity allows you to explore the Mammoth Lakes Basin with your snowshoes or cross-country skis. Cross-country skiing and snowshoeing is a great adventure for families and groups since you will have to discover the groomed and secluded world-class trails of the area.
Picturesque Gondola Rides
In every ski or snowboard destination, another activity aside from snowboarding and skiing that is always present is the Gondola Ride. What kind of snowboard or ski adventure would it be if there is no Gondola ride? At Mammoth Mountain, you can see all the fun by riding on its Panorama Gondola. After riding the gondola, you can enjoy your lunch at the Eleven53 Café.
Other Activities
Scenic Tours to Minaret Vista
Mid-Day Tour
Après Tour
Lodging at Mammoth Mountain
There are deals and packages available for staying at the Mammoth Mountain. If you're interested, just click the link. Below are some villages, inns, and hotels options that may be of interest.
Aside from the 3 snowboarding destinations, there are still tons of marvelous places with powdery snow that will catch your interest. Just stay tuned and visit our page once in a while for more updates.